Posted by jared on 12 May 2008 at 02:02 pm | Tagged as: Uncategorized
Good day! In an effort to describe Sunday's Mother's Day game, I, uh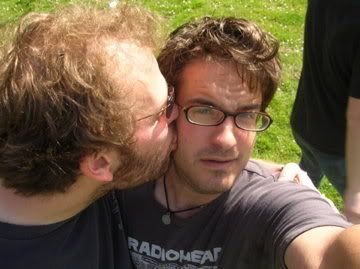 Moving on, it was a bit classier and a little more mature. I think the pictures speak for themselves in the amount of pride and daintiness we all exhibited yesterday. In addition, I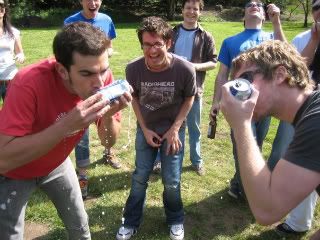 Um.
I know that some actions shots are around here somewhere.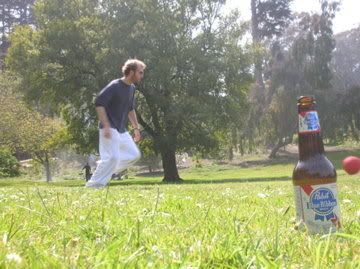 WHAM!
The masses collected at Pioneer Meadows on Mother's Day to celebrate the Mother of all Sports. The teams were carefully and randomly chosen, and the fruit of our labor was the MotherLovers vs. the Mama Said Knock You Outs. There was also one Real Mom included in the festivities, and her son Cameron was nice enough to bring a grill along. Thanks!
As usual, the kickball game started off tame but quickly, due to beautiful weather and boundless quantities of beer, evolved into something much more eloquent and hostile. Like watching a car wreck where all the occupants are wearing short shorts and enthusiasm before plowing into a busload of nuns, the spectacle of the sport cumulated in the MotherLovers beating the tar out of the MSKYOs, 11-4 or something like that. I normally keep an airtight record of the scores and innings, but I almost constantly stop doing that once I realize that it would make me a huge jerk and people would resent me for sucking the fun out of kickball. But look, let's get back to it: who would not tremble under the loping strides of Ian? Case in point: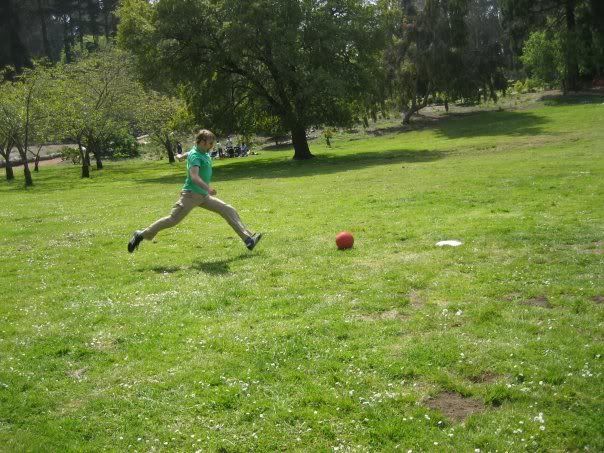 Not shown: pure fear bleeding off of the kickball.
There was much hustle and flow exhibited by each team, and I would say that they would have their own strengths, weaknesses, and special attributes, but we didn't take any team pictures. Instead, all we have are the blissfully serene moments in time like so: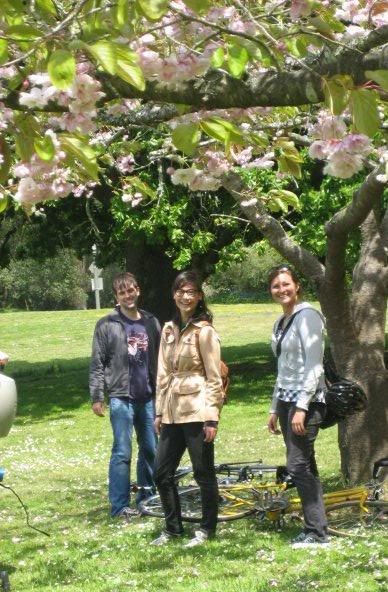 As usual, a merry amount of thanks goes out to every single person involved, which, if you showed up, means you. Thank you, as always, to Jordan for reserving the field and violating my persona space, thank you Kate for letting your camera be used, thanks to all who chipped in for beer, and of course, welcome to all the newcomers!
A reminder: no game next Sunday: we're celebrating the Bay To Breakers run. After that, we're back like a vertebrae, so we'll see you then!
love,
Jared
Leave a Reply